Satanism is a group of ideological and philosophical beliefs based on the character of Satan. Although the public practice of Satanism began with the founding of the Church of Satan in 1966, historical precedents exist.
Satanist groups that appeared after the 1960s are widely diverse, but two major trends are theistic Satanism and atheistic Satanism. Theistic Satanists venerate Satan as a supernatural deity, viewing him not as omnipotent but rather as a patriarch. In contrast, atheistic Satanists regard Satan as merely a symbol of certain human traits.
There are signs that Satanistic beliefs have become more socially tolerated. Satanism is now allowed in the Royal Navy of the British Armed Forces, despite opposition from Christians, and in 2005, the Supreme Court of the United States debated over protecting the religious rights of prison inmates.
Contemporary Satanism is mainly an American phenomenon, the ideas spreading with the effects of globalization and the Internet. The Internet promotes awareness of other Satanists, and is also the main battleground for the definitions of Satanism today.
Satanism started to reach Eastern Europe in the 1990s, in time with the fall of the Soviet Union, and most noticeably in Poland and Lithuania, predominantly Roman Catholic countries. It was estimated that there were 50,000 Satanists in 1990. There may now be as many as 100,000 Satanists in the world.
ACCUSATIONS OF SATANISM
Historically, some people or groups have been specifically described as worshiping Satan or the Devil, or of being devoted to the work of Satan. The widespread preponderance of these groups in European cultures is in part connected with the importance and meaning of Satan within Christianity.
Pagans celebrating Pan, Odin, Perkunas, or other pagan deities were often claimed by the Catholic Church to be worshiping the Devil and his crones and minions.
Examples of this can be found in the medieval Canon Episcopi, for example, where witches are described as serving Satan along with the goddess Diana.
At least from the onset of the Renaissance, however, the Catholic Church came to regard Ancient Rome, including the lessons from Pagan Roman mythology, in a more positive light
Many gnostic groups have been regarded as Satanic, with its prominent details implying Lucifer, or the serpent, as being a true god or prophet that liberated Adam and Eve while the god of the Old Testament is regarded as a demiurge.
European Enlightenment, some works, such as Paradise Lost, were taken up by Romantics like Byron and described as presenting the biblical figure of Satan as an allegory representing a crisis of faith, individualism, free will, wisdom and enlightenment.
George Bernard Shaw and Mark Twain (cf. Letters from the Earth) included such characterizations in their works long before religious Satanists took up the pen. From then on, Satan and Satanism started to gain a new meaning outside of Christianity.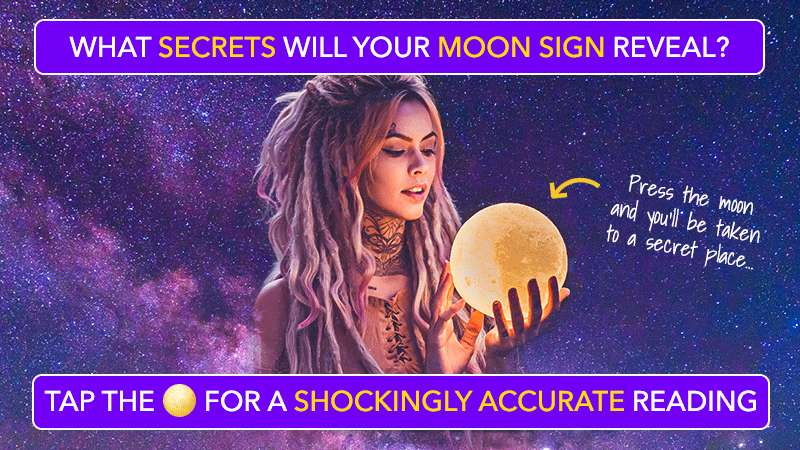 CLICK ON ABOVE GRAPHIC FOR MORE INFORMATION
POPULAR MUSIC
Black metal has often been connected with Satanism, in part for the lyrical content of several bands and their frequent use of imagery often tied to left hand path beliefs (such as the inverted pentagram).
More often than not musicians associating themselves with black metal say they do not believe in legitimate Satanic ideology and often profess to being atheists, agnostics, or religious skeptics.
In some instances, followers of right hand path religions use Satanic references for entertainment purposes and shock value. Most of black metal's "first wave" bands only used Satanism for shock value.
One of the few exceptions is Mercyful Fate singer King Diamond, who follows LaVeyan Satanism and whom Michael Moynihan calls "one of the only performers of the '80s Satanic Metal who was more than just a poseur using a devilish image for shock value".
One early precursor to Satanic metal was the 1969 rock album Witchcraft Destroys Minds & Reaps Souls, which contained numerous references to Satanism that reappeared in later Satanic rock music.
RELIGIOUS SATANISM
Rather than being one single form of religious Satanism, there are instead multiple different religious Satanisms, each with different ideas about what being a Satanist entails.
Dyrendal, Lewis, and Petersen believed that it was not a single movement, but rather a milieu. They believed that there was a family resemblance that united all of the varying groups in this milieu, and that most of them were self religions.
They argued that there were a set of features that were common to the groups in this Satanic milieu: these were the positive use of the term "Satanist" as a designation, an emphasis on individualism, a genealogy that connects them to other Satanic groups, a transgressive and antinomian stance, a self-perception as an elite, and an embrace of values such as pride, self-reliance, and productive non-conformity.
Dyrendal, Lewis, and Petersen argued that the groups within the Satanic milieu could be divided into three groups: reactive Satanists, rationalist Satanists, and esoteric Satanists.
They saw reactive Satanism as encompassing "popular Satanism, inverted Christianity, and symbolic rebellion" and noted that it situates itself in opposition to society while at the same time conforming to society's perspective of evil.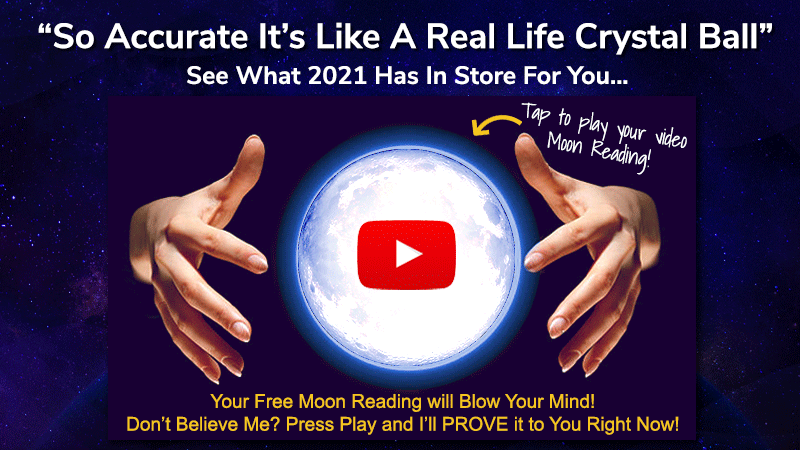 CLICK ON ABOVE GRAPHIC FOR MORE INFORMATION
LAVEY – LUCIFERIANISM – CHURCH OF SATAN
LaVeyan Satanism was founded in 1966 by Anton LaVey through the establishment of the Church of Satan. Its central text, The Satanic Bible, was published in 1969. The fundamentals of the religion's creed are synthesized in The Nine Satanic Statements, The Nine Satanic Sins, and The Eleven Satanic Rules of the Earth.
The Church of Satan was established at the Black House in San Francisco, California, on Walpurgisnacht, April 30, 1966, by Anton Szandor LaVey, who was the church's High Priest until his death in 1997. In 2001, Peter H. Gilmore was appointed to the position of high priest, and the church's headquarters were moved to Hell's Kitchen, Manhattan, New York City.
The Church is dedicated to the religion of LaVeyan Satanism as codified in The Satanic Bible. The church rejects the legitimacy of any other organizations who claim to be Satanists.
Contrary to popular belief, LaVeyan Satanism does not involve the worship of deities. It is an atheistic philosophy that asserts the individual as his or her own god. Adherents instead see the character of Satan as an archetype of pride, carnality and enlightenment. Adherents to the philosophy have described Satanism as a non-spiritual religion of the flesh, or "…the world's first carnal religion".
Luciferianism can be understood best as a belief system or intellectual creed that venerates the essential and inherent characteristics that are affixed and commonly given to Lucifer.
Luciferianism is often identified as an auxiliary creed or movement of Satanism, due to the common identification of Lucifer with Satan. Some Luciferians accept this identification and/or consider Lucifer as the "light bearer" and illuminated aspect of Satan, giving them the name of Satanists and the right to bear the title.
Others reject it, giving the argument that Lucifer is a more positive and easy-going ideal than Satan. They are inspired by the ancient myths of Egypt, Rome and Greece, Gnosticism and traditional Western occultism.
SATANIC RITUAL ABUSE – SRA
Satanic ritual abuse (SRA, sometimes known as ritual abuse, ritualistic abuse, organised abuse, sadistic ritual abuse and other variants) was the subject of a moral panic that originated in the United States in the 1980s, spreading throughout the country and eventually to many parts of the world by the late 1990s.
Allegations of SRA involved reports of physical and sexual abuse of people in the context of occult or Satanic rituals. In its most extreme form, SRA involved a supposed worldwide conspiracy involving the wealthy and powerful of the world elite in which children were abducted or bred for sacrifices, pornography and prostitution.
Nearly every aspect of SRA was controversial, including its definition, the source of the allegations and proof thereof, testimonials of alleged victims, and court cases involving the allegations and criminal investigations.
The panic affected lawyers', therapists', and social workers' handling of allegations of child sexual abuse. Allegations initially brought together widely dissimilar groups, including religious fundamentalists, police investigators, child advocates, therapists and clients in psychotherapy.
The movement gradually secularized, dropping or deprecating the "satanic" aspects of the allegations in favor of names that were less overtly religious such as "sadistic" or simply "ritual abuse" and becoming more associated with dissociative identity disorder and anti-government conspiracy theories.
Initial publicity came via the book Michelle Remembers (1980), and was sustained and popularized throughout the decade by the McMartin preschool trial.
Testimonials, symptom lists, rumors and techniques to investigate or uncover memories of SRA were disseminated through professional, popular and religious conferences, as well as through the attention of talk shows, sustaining and further spreading the moral panic throughout the United States and beyond. In some cases, allegations resulted in criminal trials with varying results; after seven years in court, the McMartin trial resulted in no convictions for any of the accused, while other cases resulted in lengthy sentences, some of which were later reversed.
Scholarly interest in the topic slowly built, eventually resulting in the conclusion that the phenomenon was a moral panic, with little or no validity.
Official investigations produced no evidence of widespread conspiracies or of the slaughter of thousands; only a small number of verified crimes have even remote similarities to tales of SRA. In the latter half of the 1990s, interest in SRA declined and skepticism became the default position, with very few researchers giving any credence to the existence of SRA.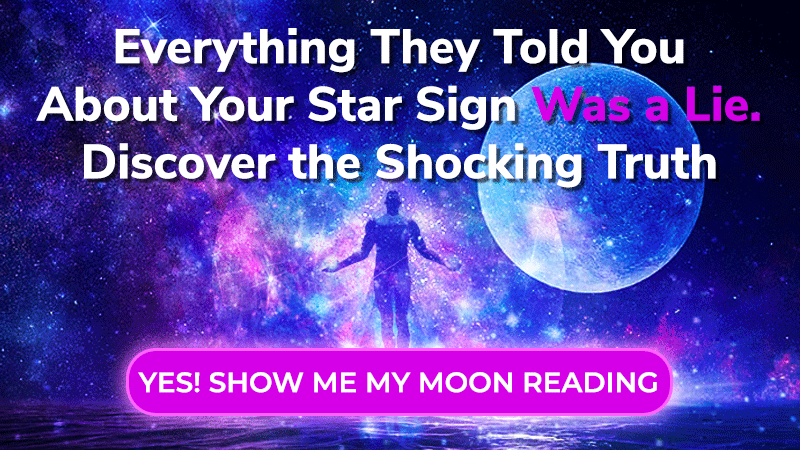 CLICK ON ABOVE GRAPHIC FOR MORE INFORMATION
COURT CASES
Allegations of SRA have appeared throughout the world. The failure of certain high-profile legal cases generated worldwide media attention, and came to play a central feature in the growing controversies over child abuse, memory and the law.
The testimony of children in these cases may have led to their collapse, as juries came to believe that the sources of the allegations were the use of suggestive and manipulative interviewing techniques, rather than actual events.
During the early 1980s, some courts attempted ad hoc accommodations to address the anxieties of child witnesses in relation to testifying before defendants. Screens or CCTV technology are a common feature of child sexual assault trials today; children in the early 1980s were typically forced into direct visual contact with the accused abuser while in court.
SRA allegations in the courts catalyzed a broad agenda of research into the nature of children's testimony and the reliability of their oral evidence in court. Ultimately in SRA cases, the coercive techniques used by believing district attorneys, therapists and police officers were critical in establishing, and often resolving, SRA cases. In courts, when juries were able to see recordings or transcripts of interviews with children, the alleged abusers were acquitted. The reaction by successful prosecutors, spread throughout conventions and conferences on SRA, was to destroy, or fail to take notes of the interviews in the first place.
Michelle Remembers and the McMartin preschool trial
Michelle Remembers, written by Michelle Smith and her husband, the psychiatrist Lawrence Pazder, was published in 1980. Now discredited, the book was written in the form of an autobiography, presenting the first modern claim that child abuse was linked to Satanic rituals. Pazder was also responsible for coining the term "ritual abuse."Michelle Remembers provided a model for numerous allegations of SRA that ensued later in the same decade.
On the basis of the book's success, Pazder developed a high media profile, gave lectures and training on SRA to law enforcement, and by September 1990 had acted as a consultant on more than 1,000 SRA cases, including the McMartin preschool trial. Prosecutors used Michelle Remembers as a guide when preparing cases against alleged Satanists. Michelle Remembers, along with other accounts portrayed as survivor stories, are suspected to have influenced later allegations of SRA, and the book has been suggested as a causal factor in the later epidemic of SRA allegations.
The early 1980s, during the implementation of mandatory reporting laws, saw a large increase in child protection investigations in America, Britain, and other developed countries, along with a heightened public awareness of child abuse. The investigation of incest allegations in California was also changed, with cases led by social workers who used leading and coercive interviewing techniques that had been avoided by police investigators.
MULTIPLE PERSONALITY DISORDER – MPD
Psychotherapists who were actively Christian advocated for the diagnosis of dissociative identity disorder (DID); soon after, accounts similar to Michelle Remembers began to appear, with some therapists believing the alter egos of some patients were the result of demonic possession.
Protestantism was instrumental in starting, spreading, and maintaining rumors through sermons about the dangers of SRA, lectures by purported experts, and prayer sessions, including showings of the 1987 Geraldo Rivera television special.
FALSE MEMORIES
Kee MacFarlane, a social worker employed by the Children's Institute International, developed a new way to interrogate children with anatomically correct dolls and used them in an effort to assist disclosures of abuse with the McMartin children.
After asking the children to point to the places on the dolls where they had allegedly been touched and asking leading questions, MacFarlane diagnosed sexual abuse in virtually all the McMartin children. She coerced disclosures by using lengthy interviews that rewarded discussions of abuse and punished denials.
The trial testimony that resulted from such methods was often contradictory and vague on all details except for the assertion that the abuse had occurred. Although the initial charges in the McMartin case featured allegations of Satanic abuse and a vast conspiracy, these features were dropped relatively early in the trial, and prosecution continued only for non-ritual allegations of child abuse against only two defendants.
After three years of testimony, McMartin and Buckey were acquitted on 52 of 65 counts, and the jury was deadlocked on the remaining 13 charges against Buckey, with 11 of 13 jurors choosing not guilty. Buckey was re-charged and two years later released without conviction.
SKEPTICISM
By 2003 allegations of ritual abuse were met with great skepticism and belief in SRA was no longer considered mainstream in professional circles; although the sexual abuse of children is a real and serious problem, allegations of SRA were essentially false.
Reasons for the collapse of the phenomenon include the collapse of criminal prosecution against alleged abusers, a growing number of scholars, officials and reporters questioning the reality of the accusations, and a variety of successful lawsuits against mental health professionals.
Some feminist critics of the SRA diagnoses maintained that, in the course of attempting to purge society of evil, the panic of the 1980s and 1990s obscured real child-abuse issues, a concern echoed by Gary Clapton.
In England, the SRA panic diverted resources and attention from proven abuse cases; this resulted in a hierarchy of abuse in which SRA was the most serious form, physical and sexual abuse being minimized and/or marginalized, and "mere" physical abuse no longer worthy of intervention.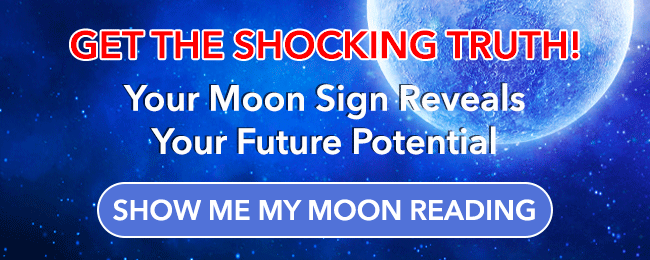 CLICK ON ABOVE GRAPHIC FOR MORE INFORMATION
Payseur Family History
Fritz Springmeier – Bloodlines of Illuminati
The Rothschild Dynasty
The Disney Story
The above four links open a new tab in Louis Payseur's site.
Books, Media & Jobs – Curated Presentation
Gourmet, Food & Drink – Curated Presentation
Home, Garden & Real Estate – Curated Presentation

CLICK ON ABOVE GRAPHIC FOR MORE INFORMATION

CLICK ON ABOVE GRAPHIC FOR MORE INFORMATION
SOME OF THIS STUFF IS AFFILIATE RELATED, AND IF YOU BUY SOMETHING FROM THESE LINKS, I MAY EARN MONEY